Current booking workflow
The current Brisbane River Cruise booking workflow is not user friendly and overly complicated as each possible variation or option has been created as an individual booking option. This style of workflow is very restrictive and doesn't allow the user to easily make changes.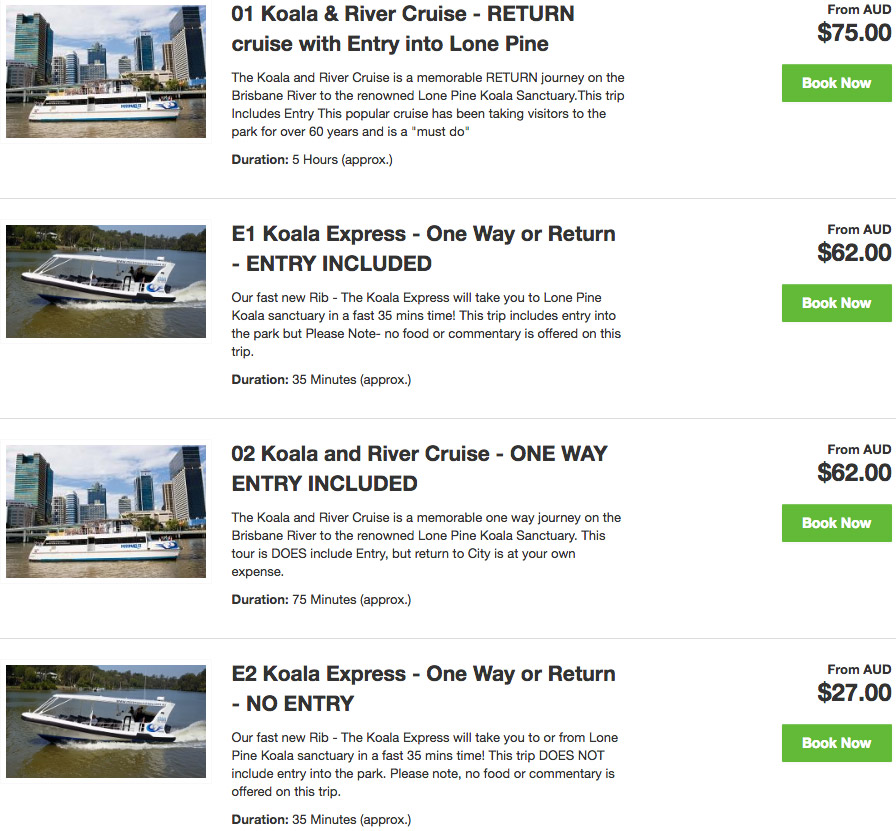 A better booking workflow
1. Booking landing page displaying two options
Rather than display multiple options listing single, return, express, with and without entry … only display the two available cruise boats as initial options. On the booking screen the user will be able to choose whether they want one way, return, with or without entry and from any additional options.
2. Cruise details and booking form
When a user selects a particular cruise, they are taken to the details page where they can find more information, see a few photos and start the booking process. Note: The booking form has been enhanced to display the recommended options & is not to scale.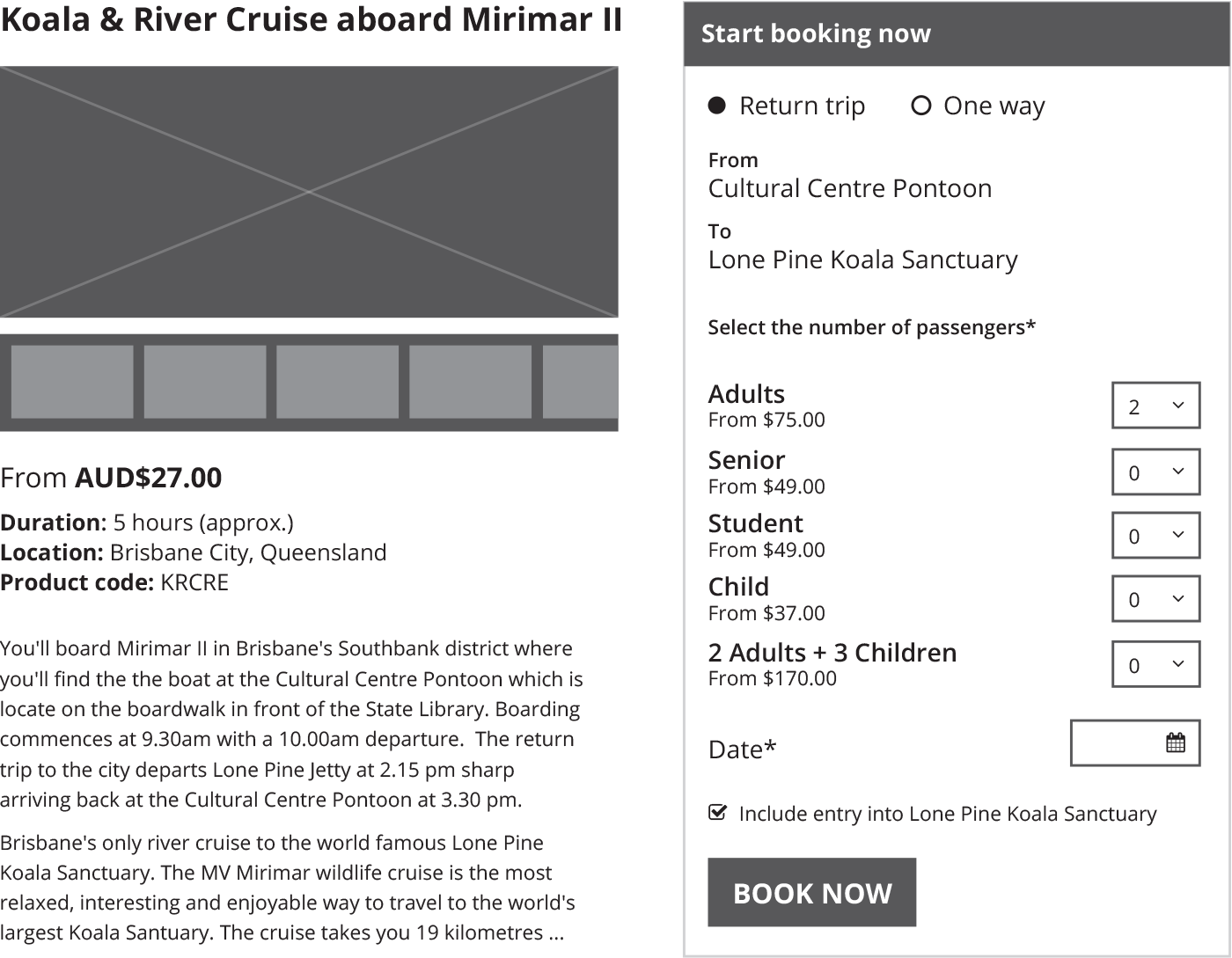 2a. Booking form variations
The booking form should dynamically update to reflect the users selection.This includes, but is not limited to selecting return or one way and whether entry is to be included in the booking.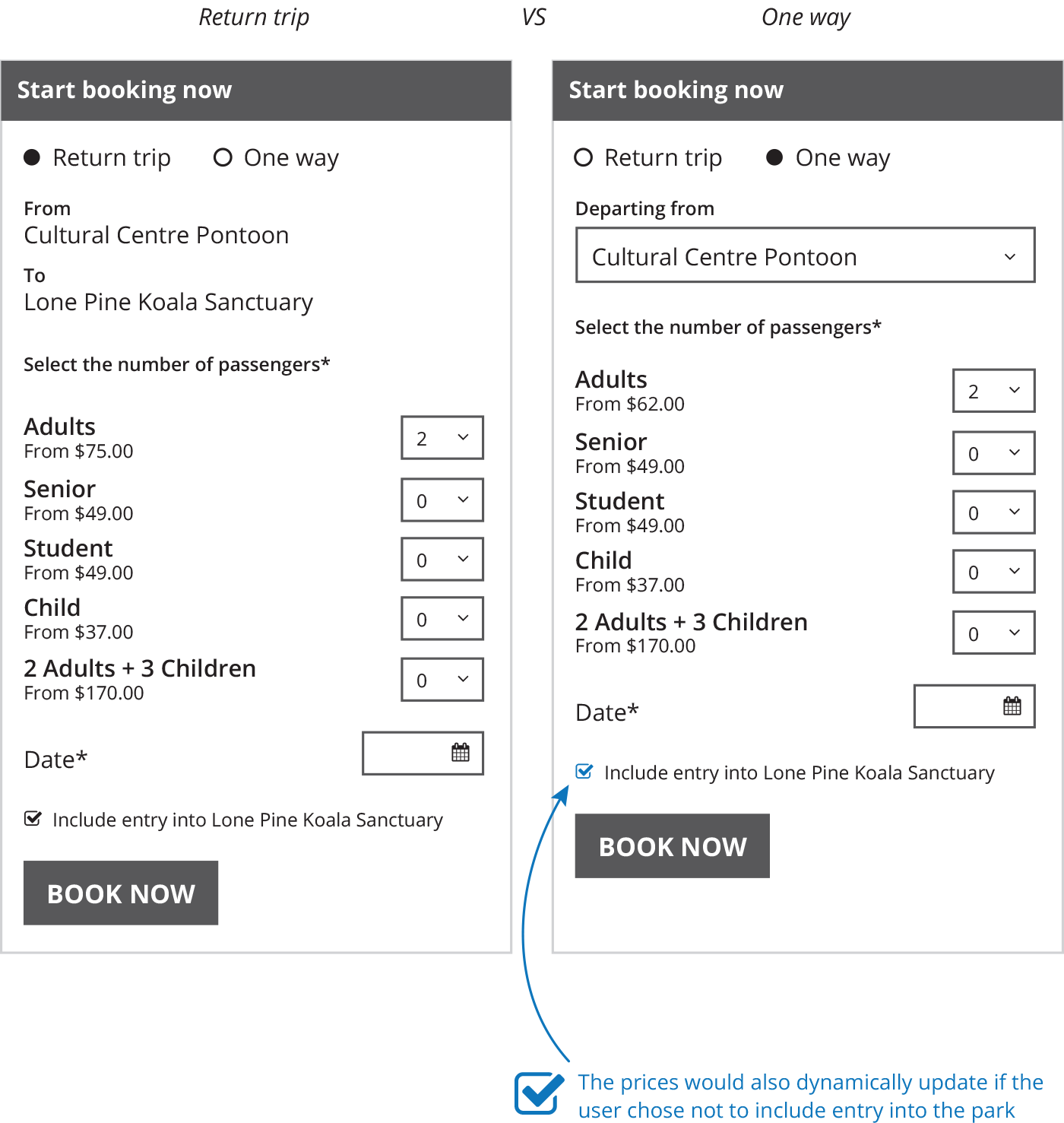 3. Booking schedule and timetable
On the booking schedule screen is where the user can select their preferred method of transport – whether it's taking Mirimar II to Lone Pine and the Express back to the city or vice versa. The user should have the same flexibility as they do when booking a flight.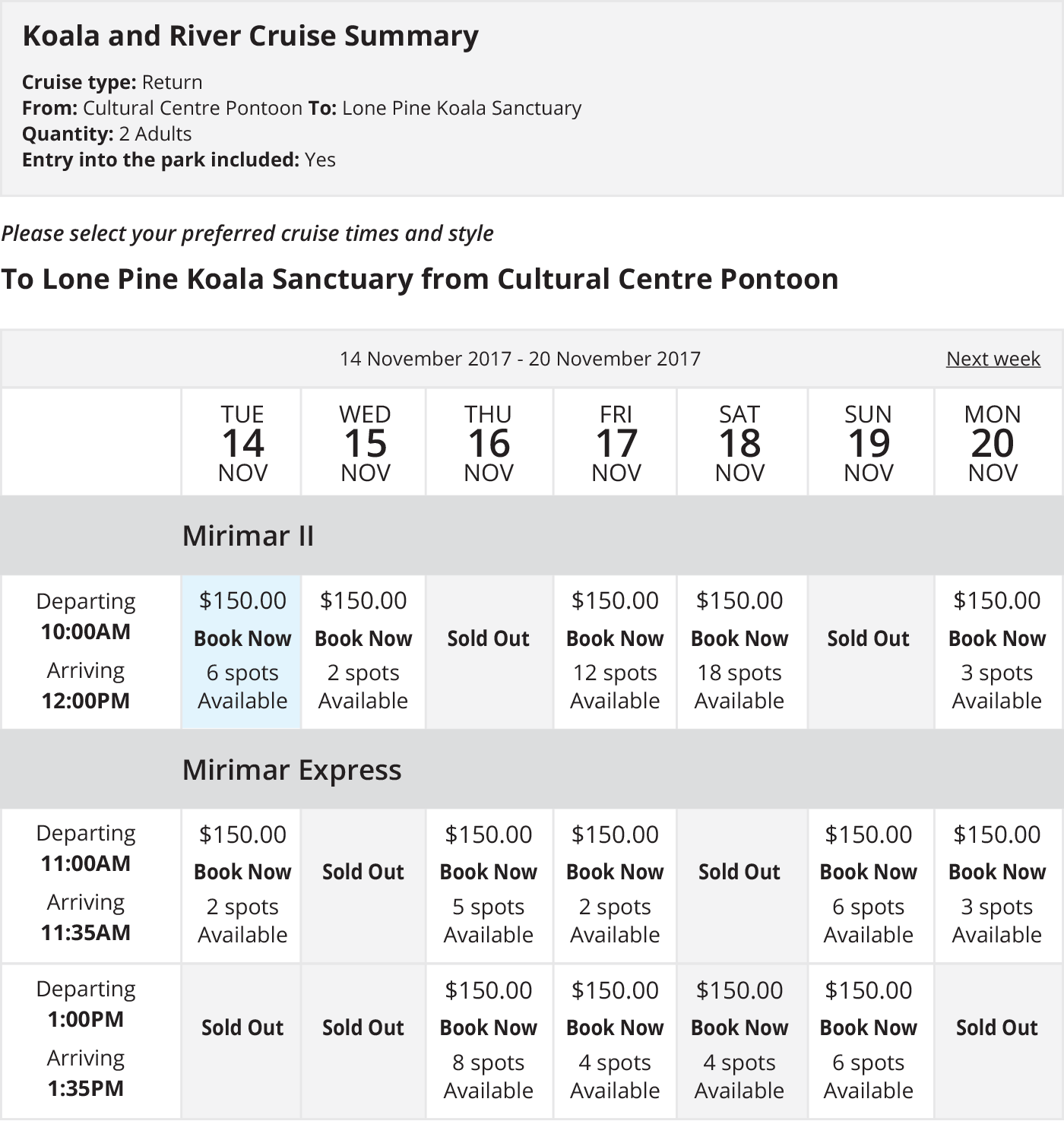 Once the user has selected the preferred date & time, the cruise summary will update and the user can then choose their return preference (if applicable). The user will be required to select their return time on the same date as their departure cruise.
4. Optional extras
If the customer has selected Mirimar II going to Lone Pine Koala Sanctuary, they can choose to include a cheese platter with a selection of Australian Cheeses accompanied with a glass of Australian wine to enjoy on their trip. The customer is not restricted to one cheese platter & can opt to purchase more if desired.

5. Review booking and proceed to payment
Once the user has selected their preferred cruise options and times, they are presented the details to review and confirm before proceeding to finalise the payment. The user must have easy access to adjust or modify their booking without needing to start the process from the beginning.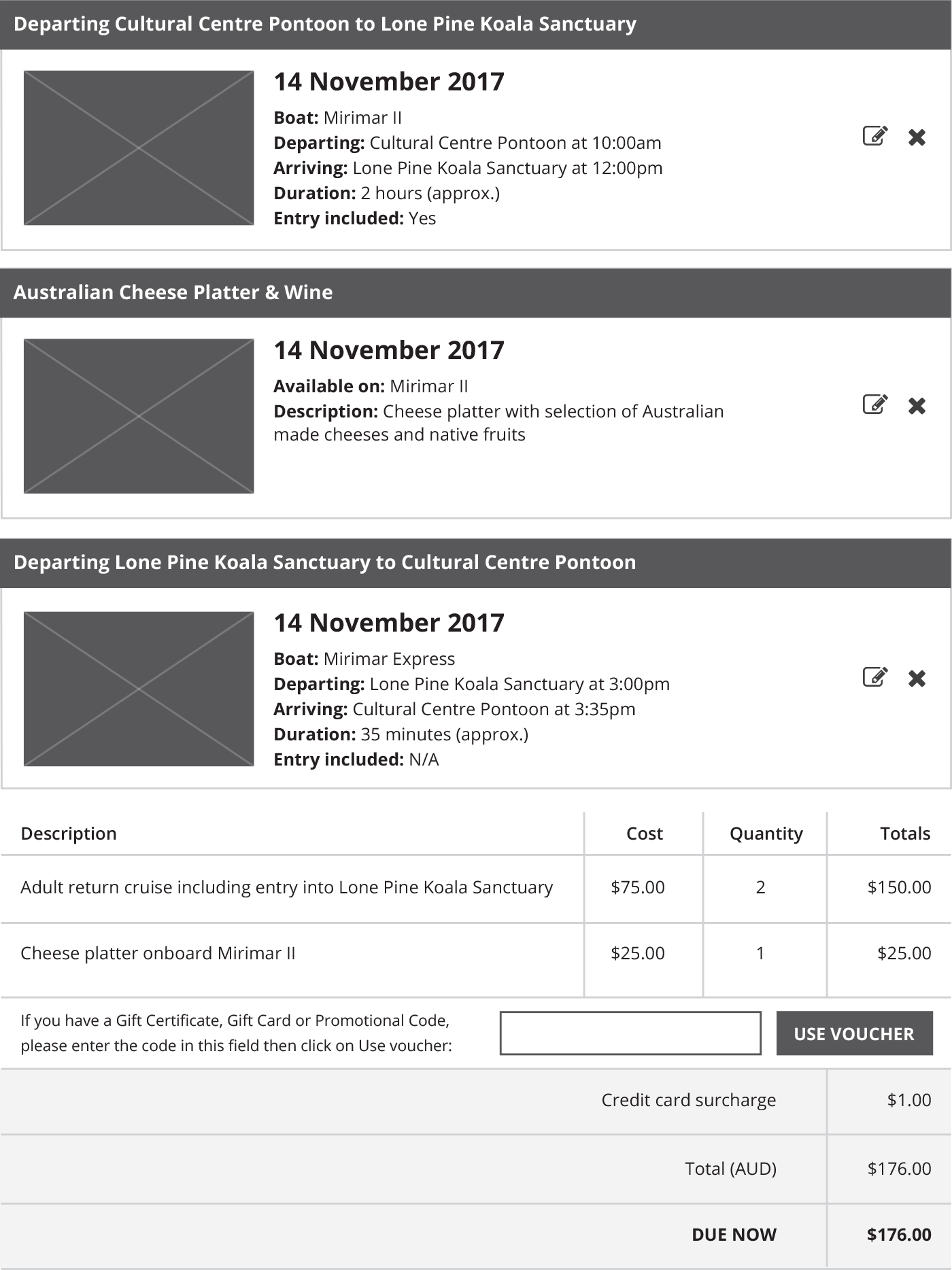 If the user does not make any amendments to the booking they can proceed to enter their contact information and payment details. If a user chooses to make an adjustment by using the edit icon, they must be taken back to the screen in which they made their selection (Eg. cruise option and times).